St. Robert's Athletic Director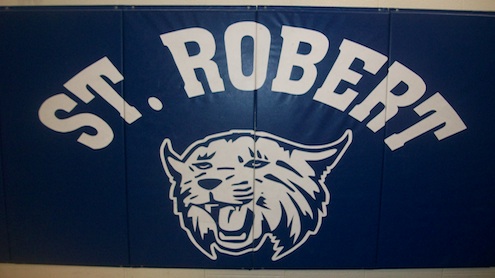 Joe Jarosz is the Athletic Director at St. Roberts, but more importantly he's a former Bobcat and a college student. Joe is trying to balance school and work. So intriguing, Nathan and Noel decided to dive in.
Joe does this job voluntarily, small pay but big passion.  Joe loves his job. He also has a little sister, Jackie, who is a Lady Bobcat.  "I feel more involved in Jackie's life than I would otherwise. So to have family members involved makes it feel more important."
Joe has main reasons why he feels an urge to do this very large job, "I like staying involved with the parish and I like giving back to the school and the athletic program that taught me so much." Joe is very dedicated to showing his love and appreciation to the school that he went to.
As stated before, Joe is a very busy young man. He goes to school and he has a job.           " Ummmmm, being a student at UWM makes it very convenient with St. Robert's being the closest parish but it stills takes a great deal of time and effort to fulfill all the obligations of a young adult. Time management is everything." Joe tries his hardest to balance both school and work and is doing a very excellent job.
Joe spends all of his weekends in the gym running back and forth to keep everything in check, from the concessions to the games and even keeping the kids out of trouble. Joe is a very devoted and hard working man, he is a large part of our parish and dedicates lots for the St. Robert's Bobcats.
Total Views: 3015 ,