8th Graders Leading the Way
Noel, Saints and Leaders
May 19, 2016
When people think of a play, they normally imagine the great songs, funny dances, and the great love stories. Something almost all miss is the behind the scenes work put into every production. Without a strong crew, there is no play. Crew members devote their time to do work that might not even be acknowledged. A few people that have pledged countless amounts of effort and time to this year's Aladdin Jr. play are 7th grader, Colin, and 8th graders, Megan and Jackie. They are the assistant directors. They go to every practice and help do all the little things that make the play truly special. Their daily tasks include helping people remember lines, carrying and moving a lot of things, taking attendance, and doing anything the director asks.
Colin has taken is upon himself to lead the crew and be the main stage manager. "I've enjoyed seeing the show develop from merely songs to a great and entertaining production," Colin said when commenting on this huge role.
Jackie and Megan also were very excited when they got their roles. They're both experienced and know their ways around the stage, both being characters in the last two productions. Jackie said the reason she wanted to be an assistant director was "It's not a huge part, but I love helping with the little things. All the little things count. No matter the role, you can always make a good impact."
The cast is also extremely thankful for the assistant directors' work. Sam, a seventh grader playing Genie, had some great things to say about the effort and help that Colin has put forth, "He's been really helpful and connected to the play -not only physically, but also spiritually and emotionally. I also wanna thank the haters. They motivate me." It is great to see the cast and crew come together. Chemistry is an essential part of any play. Teamwork is a common need in any setting, including theatre. The great work by these crewmen has made Aladdin Jr. a very impressive and entertaining show to watch.
Total Views: 2514 ,
About the Writer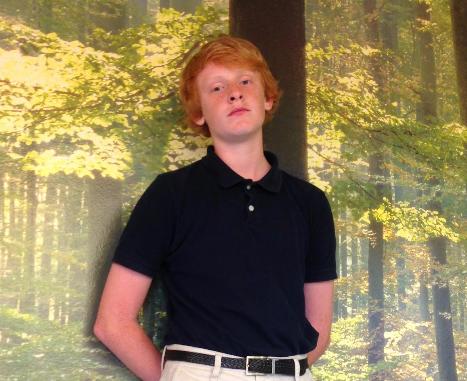 Noel, Saints and Leaders Editor
Noel is the editor of the Saints and Leaders section this year. Noel is an 8th grader, and this is his second year on the staff. Noel likes frisbee golf,...