Fun at the Fair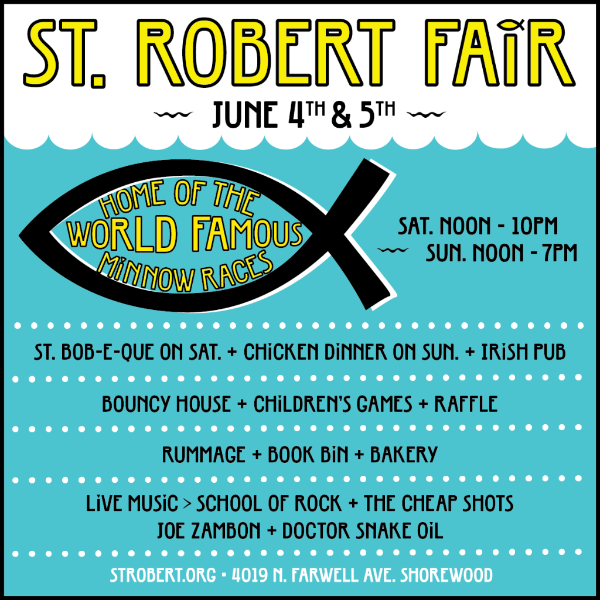 Imagine this feeling: You walk into a crowded playground and smell corn and chicken frying. You hear kids yelling, having a good time, and a band playing. You walk in farther and see kids of all ages talking and playing games. You see parents selling tickets and feel as if this is a family. This just a taste of the St. Robert Fair.
The fair is an event that happens on the first full weekend of June. Kids of all ages from all over Milwaukee come to experience the fair. The fair has many fun things in store such as the dime toss, minnow races, and, a favorite for almost everyone, Wacky World. Wacky World is a bouncy house with all kinds of obstacles. This attraction may sound childish, but kids of all ages play. Conor, a sixth grader, says one of his favorite things is Wacky World: " I like Wacky World because I like to go in with my friends and hide, so the workers must get us." There are also many games for kids to play at the fair. The dime toss is a favorite and likely the most addicting. It's a pretty self-explanatory game. Try to throw/toss dimes onto different sized plates for various prizes and rewards. One special thing the fair has is the minnow races. The races cost a dollar for each fish. One would dump the fish (don't worry, the fish was in water before) into a swimming race track and hope for the best. The kids who paid for the speediest fish, wins.
Another aspect of the fair is the food. The fair makes sure not to let one leave hungry. They have many booths dedicated to food alone. One of the all time favorite's is corn on the cob. The corn is put into a roaster and smothered with salt and butter. Another thing they have is barbecue. The burgers and brats are so good, people can never get enough. If someone's not feeling the BBQ, the Mexican Cantina is the place to be. The cantina has all kinds of Mexican food, from beans and rice to delicious tacos. Plus the Vigil Light Cafe, is there with  all kinds of seafood, like shrimp kabobs and salmon, for the more adventurous eaters. On Saturday night, the fair will hold a chicken dinner for everyone. However, that's not all! The fair has a large selection of desserts, too. Inside the gym, there is a large assortment of candy sold at times for  less than five cents a piece! For those who aren't craving candy, there are tons of frozen and baked treats to buy.
The fair may be a great time for food and games, but it is also a common gathering place for friends. Kids of all ages come the fair to socialize. It may sound like a thing only St. Robert kids go to, but many past students invite friends and try to rekindle their relationships with old classmates. The fair may be the only time these friends see each other each year. For this reason, the fair is a great time to see old friends and make new ones!
The fair is a great family event where all ages are welcome. It has great games, great music, and great people. So come one, come all, to the great St. Robert Fair on June 4th and 5th!
Total Views: 2254 ,

About the Writer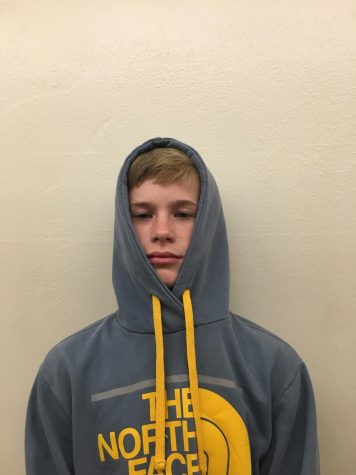 Frankie, Daily Life
Frankie is an 8th grader entering his 2nd year as a writer on the St. Robert newspaper. Frankie enjoys playing basketball and watching his favorite player,...