Hayek's: Shorewood's Favorite Drug Store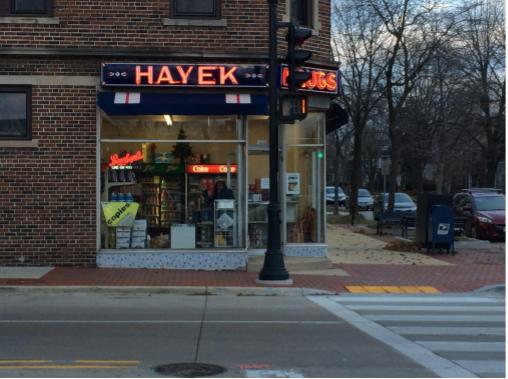 Maggie, Off Campus Writer
January 5, 2017
The blistering 3:00 p.m. sun or the frigid wind of a winter's afternoon is very common familiarity for a St. Robert student walking home after a long day of school. Thankfully, salvation has been made known in the form of Hayek's. Hayek's is a drug store down the street from St. Robert School.
"This place has everything," explains seventh grader Madeline, "and I can pay for everything with the change in my pocket!"
Hayek's certainly doesn't have absolutely everything, but it definitely does have many snacks and treats that students can chow down on after school. Even better, Hayek's is very cheap.
"I usually go to (Hayek's) 1 to 2 times a week, depending on the weather. I usually spend 1 to 2 dollars there," says a student, Michael.
That is cheap! Hayek's sells many things like candy, chips, ice cream, soda, and more! Let's be honest, who doesn't like at least one of these amazing treats?
For years, students have stopped at this popular pharmacy, and carrying on this delicious tradition could benefit generations of St. Robert students to come. The younger generation of students should know about Hayek's, so in the future they can get their snacks walking home from a day in school.
In the late months of summer, when school has just begun, students enjoy buying a cold beverage such as an Arizona Iced Tea or a sweet ice cream treat. In fall, students tend to buy more candy like gummy pizzas and assorted chocolates. When the cold months of winter comes, candies and sodas are more commonly desired. When spring comes around the corner, ice cream is a good option again as well as chips and candy.
"I started going in about 3rd to 4th grade," Michael explains.
Hayek's is a hotspot for students at St. Robert School as lots of students come for an after school snack as well as a place to hang out with their friends. Walking into Hayek's, many St. Robert students wait in line to pay for their food. While in line, talking to others is a great way to make a quick friend. Bonding with friends walking to this destination is also a great way to spend time with them outside of the St. Robert campus.
Total Views: 2260 ,
About the Contributors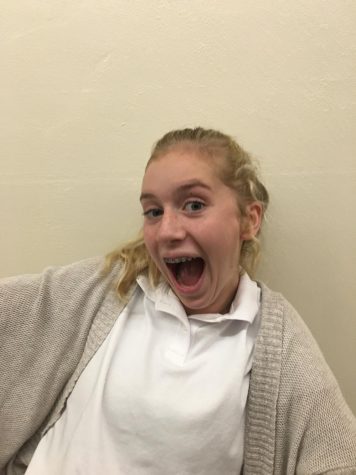 Maggie, Off Campus News
Maggie has lived in Wisconsin her whole life, and she has gone to St. Robert for 9 years. She is in seventh grade and writes for the Off Campus News section...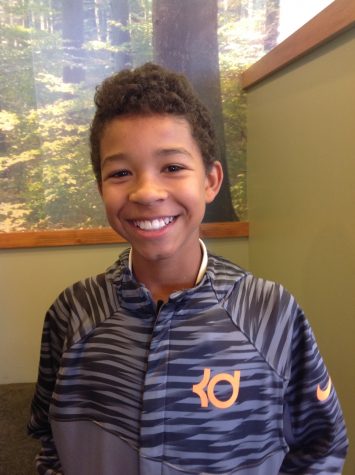 David, Marketing / Photography
David is an eighth grader who likes pop music and vacationing in hot, beach-filled places. He has been at St. Robert since K-4, but he left for a year...