Corner Bakery Cafe
Hang on for a minute...we're trying to find some more stories you might like.
Are you looking for a place with affordable prices and tasty food? Well, look no farther than the newest restaurant in Shorewood, the Corner Bakery Cafe! The bakery is newly renovated and is located on Capitol Drive, right next to the Culver's. The Corner Bakery Cafe provides food options for all three meal courses (breakfast, lunch, and dinner), and is a very family friendly place to grab a bite to eat.
Elise, an 8th grader at St. Robert, paid her first visit to the new bakery a little over a week ago. When asked about her meal choice, Elise stated, "I ordered a chicken pomodori panini with a small fountain drink. As my fountain drink, I got their homemade lemonade, which was very good. Every meal comes with a free bag of chips." Elise went on to describe her entré adding, "My meal was very good. I thought that the chicken was a little dry and some bites only had bread, but overall I liked it. The lemonade tasted good and it was a bit over sweetened but it was still refreshing." Besides a few negative comments about her dish, overall Elise was pleased with what she ordered.
When asked about her service and wait time she stated, "It was kind of [a] busy day I went, so we waited in line for [3 minutes, getting our food] 8-10 minutes later. It seemed like a bit of a wait because I was so hungry, but it surely was not slow and the food was worth the time we spent in line." The speed and efficiency with which the food is prepared and served can simply depend on how many customers are stopping in that day. However, no matter the wait time, Elise thought her food was very worth her while, making any reasonable wait time an acceptable tradeoff.
Now, we all know that along with tasty food comes a price. Many people do not like to shell out loads of money when buying a meal. Regarding the cost of her food, Elise commented, "I thought that the food I got was very reasonable in terms of the price. It was worth the money I spent on it and I would definetly get it again." Elise went on to explain how her sandwich cost around 8 dollars, a price she thought was acceptable considering the quality of how tasty her meal was.
All in all, Corner Bakery Cafe seems to meet a lot of high standards set by the hungry customers of St. Robert. The restaurant appears to have many great qualities, which will please many in the student body. The restaurant is not only a great place for friends to gather, but it is also a very family-friendly place, with kind employees and refreshing interior decorations. Besides a few minor negative comments regarding the sandwiches, the food at this bakery is very tasty and is composed of lots of fresh ingredients.
Elise stated, "I would recommend this restaurant and I would definitely go back. I thought the food was pretty good, although it had some flaws. In general I liked it and would recommend it to anyone looking for a good meal." She then went on to add, "One dish I am anxious to try is the mac and cheese! I have heard great things about the dish and it seems like the perfect meal for lunch or dinner."
Elise would not only recommend trying the food, but is already looking to go back for another meal herself! This bakery is a great place with efficiency, good prices, and most importantly, delicious meals. Next time you are looking for a meal, or maybe just a snack, pop in at the new Corner Bakery Cafe today!
Total Views: 436 ,

About the Contributors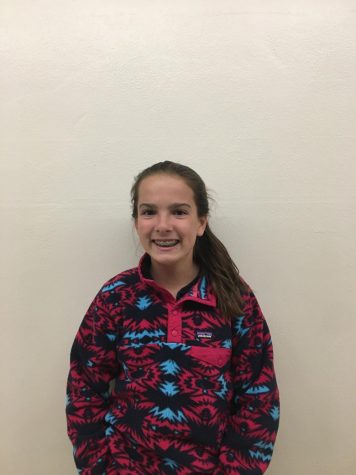 Lucy, Editor-in-Chief
Lucy is a current 8th grader at St. Robert. This year she is Editor-in-Chief of the White and Blue press, and she is very enthusiastic to see what this year has to offer. In her free time, Lucy enjoys hanging with her friends, biking around town, and playing volleyball. She hopes that everyone will enjoy the stories in this year's newspaper!!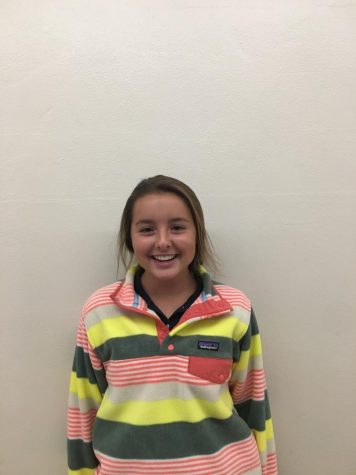 Jillian, Media Team