Basketball Tryouts
Hang on for a minute...we're trying to find some more stories you might like.
Many people think basketball tryouts are just an opportunity for coaches to see a group of people running sprints, shooting, and dribbling, but that is not entirely true. This is a time where the potential players can show off their skills, try new ones out, and begin to learn to work together on the court. Tryouts also give coaches their first chance to stress what they believe to be the important aspects of the game. Mitchell, an 8th grader and a player on the basketball team, confirms that he thinks the tryouts are much more complex than just shooting and dribbling drills.
Another misconception is that the most crucial and prized part of the game is the offense, but many would argue that it is really great defense that wins games. When asked why the coaches are more interested in defensive skills rather than offensive skills, Mitchell replied, "It is because there are so many players that are just good at offense and don't try on defense, so the coaches look for players who have the quality of good hustle and good defense." The reason coaches assess players on their defensive capabilities is because they need to see how much effort players put into this part of the game. Even though most players find the offensive part of basketball to be more entertaining, it is still crucial for players to understand the importance behind playing solid defense. Mitchell also reflected on how the coaches and athletic director assesses the players throughout the tryout. "They asses the players mostly on defense and hustle because those two things play big roles in winning games. I believe that the way they assess each player is fair as each player is tested on the same scale and that determines if they are on the A or B team," Mitchell explains.
Mitchell states, "The best part about tryouts is the scrimmaging because it shows how you can work as a team, and it showcases more skills for coaches to see." Everyone's favorite part of the tryout process is scrimmaging because it is a break from the drills and conditioning. Plus, it gives players a real game experience and sets the bar for the games that are to come in the season.
When Mitchell was asked which team he preferred to be on, he responded laughing, "I'd definitely like to be on the A team because they are a better team and it would be easier to play on a team where most people have advanced skills in the sport." Though many people would agree with Mitchell, there are plenty of athletes that enjoy playing on the B team because it gives them more playing time, and for them, a better experience.
The basketball tryouts at St. Robert School are much more than just shooting and dribbling drills. This process offers coaches and players concrete and necessary information that helps build and shape the teams for the coming season. Considering the talent on the court this year during tryouts, there is no doubt that the Bobcats will be finding success beneath the hoop this season.
Total Views: 870 ,

About the Writer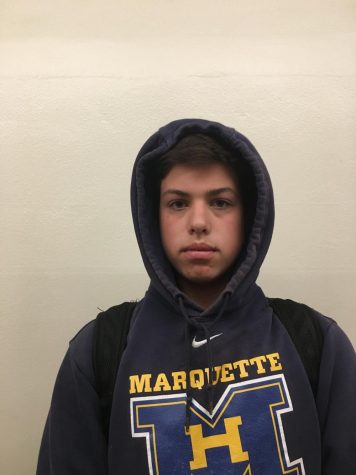 Conor, Sports
Conor is an 8th grader and is excited to be writing for the Sports column. He enjoys playing sports as well as watching sports and YouTube in his free...