Sunshine and Energy Leading the Way
Hang on for a minute...we're trying to find some more stories you might like.
The 8th grade girls "A" volleyball team closed out their exciting season by placing fourth place in the Seten tournament. This amazing accomplishment could not have been achieved without some key players who stepped up to encourage their teammates and lead with positivity both on and off the court. Although every player was an asset to the success of this team, Lucy and Phoebe were two players that really stood out as leaders.
Both of these girls play setter, so they often strategized with each other regarding which plays to run and how to improve their sets for the hitters. They were always lifting the team spirit and encouraging  everyone on the court as they played. Setters have an extremely important role because they make plays and set up their hitters for the kill. Phoebe, also known as "sunshine" because of her happy spirit, led the team by remaining calm despite any situation, and she never  blamed any of her teammates for mistakes made on the court. Positive energy can go a long way to help a team achieve their goals. If someone is feeling down or is not playing well, being positive can boost them up, something that Phoebe did really well.
On the other hand, Lucy leads the team by being energetic and always cheering everyone on. Her teammates were inspired by her encouragement, and as a result  they always wanted to do their absolute best at every practice and game. If something fell through on the court , she always responded in a positive way and did everything in her power to lift the team back on their feet.
Lucy's energetic and encouraging personality mixed with Phoebe's calm and happy demeanor were essential towards the success of this team. It is amazing how two people can have such an impact on a sports team. Without people who step up to lead by action and word, success is not possible. Sports give people a different avenue to come forward and show leadership skills in their own unique ways.
Total Views: 558 ,

About the Contributors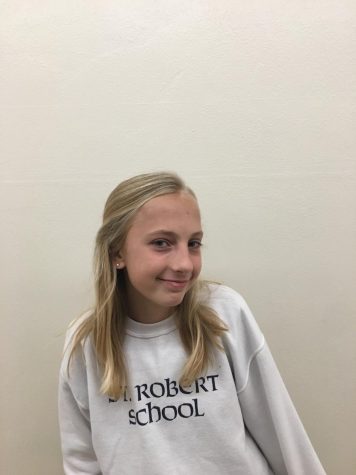 Molly, Saints and Leaders
Molly writes for the Saints and Leaders column in the White and Blue Press. She is a current 8th grader at St. Robert School. In her free time, she enjoys...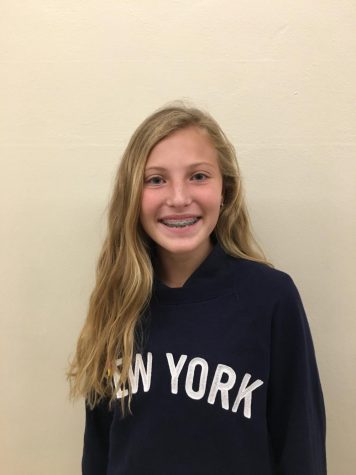 Sophia, Media Team
Sophia is an 8th grader at St. Robert School and is on the Media Team. Sophia enjoys playing volleyball, traveling, and hanging out with friends. Sophia...