Basketball: The Bobcat Way
Hang on for a minute...we're trying to find some more stories you might like.
As the ball goes into the air, the players scramble to catch it mid-jump. The tip-off begins the start of the basketball game. Basketball is one of the many sports that is available for students that attend St. Robert. 
The team has practices every Wednesday and Thursday for an hour and a half, late into the evening. Also, most of their games take place on Saturdays or Sundays and the season stretches from  November through March. Joe, a 7th grader and member of the basketball team, stated, "I wish the season could be even longer." The 7th grade boys' basketball team has started off a little rough this season, but with the help of their coaches, Mr. Linn and Mr. Popalisky, they believe they can develop their skills. Joe says their coaches are very helpful and creative. In the practices, everyone works extremely hard to play the best of their abilities. With the positive components of strong coaches and supportive teammates, success looks promising for their future on the court.
Joe is beginning his third year of St. Robert basketball, and his position is near the basket – a center. Over the years he has developed a favorite part of the game: the competitiveness. Joe feels that playing with friends makes the game more enjoyable, which allows him to amp up his competitive nature in a friendly, yet exciting way. Though basketball is a favorite sport for Joe, he dislikes the game as he explained, "I don't like playing with people in real games that don't take it seriously." Joe's competitiveness keeps him serious and focused on the game at hand. However, when players would rather goof around, serious players like Joe may get frustrated with their teammates' lack of drive. Not only does Joe play for St. Robert, but he also plays in the junior high league for the Shorewood Greyhounds. Joe plays club basketball with another classmate, Parker. This allows the boys to develop their basketball skills more often and alongside different teammates.
The St. Robert 7th boys' basketball team has loads of potential if they can work together, follow the guidance of their coaches, and match the drive of some key players like Joe. The team must take advantage of all of these components in order to be a successful basketball team. Best of luck, Bobcats!
Total Views: 710 ,

About the Contributors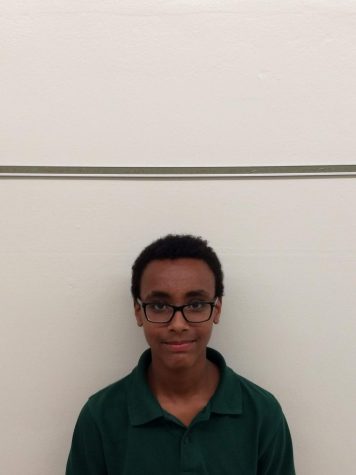 Naod, Editor-in-Chief
Naod is in his 8th and final year at St. Robert. He is very excited to be the Editor-in-Chief of the White and Blue Press. Naod enjoys hanging out with...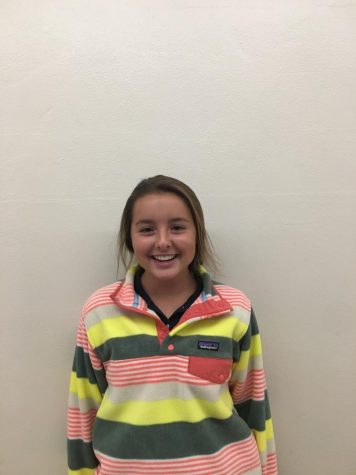 Jillian, Media Team
Jillian is an eighth grader at St. Robert School and is excited to be part of the Media Team this year. Jillian enjoys playing soccer and volleyball, skiing,...