Photos for the Prize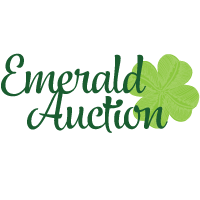 Clara, Fine Arts
January 18, 2018
Hang on for a minute...we're trying to find some more stories you might like.
 In recent years the Emerald Auction has auctioned off many student art projects in order to raise money to support the school. This year Patrick Manning, a photographer and St. Robert parent, came up with the idea to have the students participate in a photography contest.
This year, students in every grade at St. Robert will get the chance to take a photo of something related to their assigned theme and send the photo in to Mr. Manning. Later, these photos will be used in a photo book to be sold at the Emerald Auction. 
In October, Mr. Manning, Mrs. Sweeney, and Mrs. Schmidt came up with the themes for each class. "We wanted all of our themes to represent humanity and our faith," explained Mr. Manning.  The themes also vary in difficulty because younger children are encouraged to find and take the photo by themselves.
The challenge of the photo project has been accepted by many St. Robert students. "We have received 30 submissions so far and hope for everyone in the school to submit," said Mr. Manning. Students also have shown their excitement for the project: "I am definitely going to submit, and I think the project is a cool way to raise money for the school," stated Vincent, a seventh grader. He also adds, "I would hope the school would have this project again." Since so many quality photos are rolling in, the Emerald Auction chairs are hoping to sell at least 100 photo books.
Mr. Manning feels that this event is a good introduction to photography for many students, especially the eight graders that can learn how to publish and assist in making the photo books. "I know some students are going to be trying to find the best picture possible…I recommend studying what you are going to take a picture of for a while and take a lot of pictures. The more pictures you take, the larger amount of good quality photos you will have," stated Mr. Manning
Mr. Manning explains how a lot of work goes into the process of making the photo books for the auction. "I will start by recruiting eighth graders that want to learn how to make the photos look nice, then we will go through all the photos and organize them by grade, in the end we will put them all together in a way so they look nice."
Mr. Manning and the other student art project volunteers have been surprised by the quality and skill shown in some of the submissions so far: "All the photos look fantastic, and they're really creative too." Mr. Manning also had one last helpful tip for student who want to take a very good picture: use a newer phone or a camera. This will help the picture be a higher resolution and therefore not as blurry. Also, one of the most exciting aspects of the photo competition is that the best photo in each grade will receive a prize!
Hopefully everybody has submitted a photo and many books will be bought at the Emerald Auction!
Total Views: 584 ,

About the Writer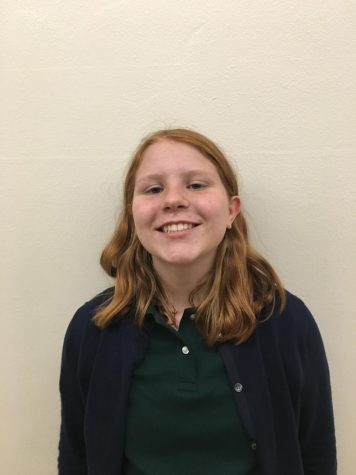 Clara, Fine Arts
Clara is a new writer for the White and Blue Press. She is in the seventh grade and will be writing for the Fine Arts column. This is Clara's first year...