8th Grade Basketball
Hang on for a minute...we're trying to find some more stories you might like.
Starting in 5th grade, competitive sports are introduced to kids at St. Robert School. However for basketball, 8th grade is a spectacle compared to all other grades. If the team qualifies, 8th graders on the A team get to end their St. Robert career by participating the prestigious Padre Serra tournament. Due to this, 8th grade basketball is taken more  seriously as all the players want to end their careers strongly. In the 8th grade, St. Robert has two teams for the boys, an A and B team. Both teams are currently doing well and hope to continue their success as the season progresses.
The B team is currently 1-1 now, but both games that have been played have been close. Johnny, a starter for the team, says, "We are 1-1, and I think we lost because it was our first game. The next game we were ready and 'caught the dub (won)'." The team plays in the competitive Notre Dame Don Bosco Cousins league that features lots of teams from throughout the area. The B team is also trying to top their impressive 8-2 record from last year. "I think our team is a lot better than last year, and I feel like we all gained confidence in our abilities. Overall we just have more skill than last year," Johnny states.
The Bobcat A team is currently  5-1 overall. They are 3-0 in league play, but lost in the St. Charles Borromeo championship in an exciting game. The team has 8 players, 7 returning from last year's team, and one new addition. Mitch, a starting guard for the team tells, "Our team this year is a lot better than last year; we have all grown better as players and have made new additions to [the team]." The A team plays in the North Shore league and plays other A teams from the east side of Milwaukee. When asked if the team will have a winning record, Mitch responded, "We will definitely have a winning record because a team like ours is hard to beat. Although we are a small team based on height, we make up for it with effort, hustle, and skill."
Overall, both teams show much potential and have the opportunity to do well this year. They both work hard and are reminded to leave everything on the court, every game. Both teams take basketball very seriously and want to win. They encourage you to cheer them on at some of their last games as Bobcats this year!
Total Views: 3216 ,

About the Writer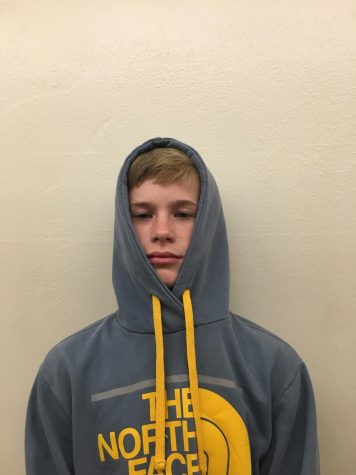 Frankie, Daily Life
Frankie is an 8th grader entering his 2nd year as a writer on the St. Robert newspaper. Frankie enjoys playing basketball and watching his favorite player,...