Bayshore Mall: Will it Survive?
Hang on for a minute...we're trying to find some more stories you might like.
What's the first thing that comes to mind when you think of a Friday with your friends? Shopping! Bayshore mall has been a very convenient mall location for many students at St. Robert for many years. However, over the course of this past year, Bayshore mall has been slowly losing its draw. Students are frustrated as their preferred stores continue to close, and many people are also infuriated by the setup of the mall itself. These students have a clear opinion about what Bayshore needs to add in order to stay on its feet.
Everyone has their own store where they absolutely love to shop. Usually, a mall has something for everybody, all of those favorite stores tucked somewhere on the grounds. Some popular stores a teenager would  currently search for at a mall would be stores like Madewell, PacSun, Zara, Lululemon, Free People, Anthropologie, and more. However, Bayshore carries few of these favorites, if any of these stores. Madeline, an 8th grader at St. Robert explains, "Since J-crew has declared bankruptcy, a lot of their stores have disappeared including the one in Bayshore." She explains how she and many others she knows shopped there frequently.
Lucy, another student at St. Robert also explains, "Stores in which people go to a mall to shop for such as BareMinerals [a makeup store], Vera Bradley [an accessories store], and iPic [bowling alley] have all closed." People are traveling to other malls now to find the stores where they want to shop as Bayshore's selection has become limited.
Not only does the lack of stores give Bayshore a bad reputation, but the way this "outdoor" mall is set up also does. "Having an outdoor mall in Wisconsin is one of the worst ideas I have ever heard," Madeline claims. Shopping at Bayshore in the wintertime is a big struggle. Everyone has to bundle up just to go to one store to buy a Christmas gift. Not only does the mall really fit in its location, but parking has been a major disadvantage for many of its shoppers. There is parking on both sides of the narrow streets cutting through the mall, causing much chaos when stopping to parallel park. There are rarely any spots available too.
Although Bayshore is going downhill, the one reason most people like it is that of its convenient location. "Going all the way out to Mayfair mall is a long hike as Bayshore is only 10 minutes away from where I live," Lucy explains. If Bayshore had better stores, it would have a great business because of there no other malls in its area.
Bayshore can be saved, and some students explain how to do so. Sophia is also an 8th grader at St. Robert and she explains how adding better stores will improve the mall's business. "If they included maybe a Lululemon or PacSun, I would definitely go there more." People like shopping at stores such as Madewell, Nordstrom, Target, and Anthropologie. These stores would draw business back to Bayshore. People would make use of its close location and shop at stores they like. Bayshore has the potential of being saved, but it just needs some work.
Total Views: 1240 ,

About the Writer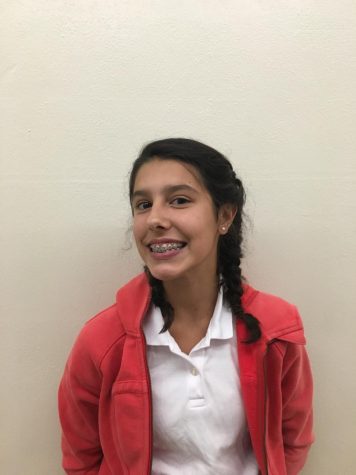 Natalie, Off Campus News
Natalie has gone to St. Robert for nine years. She writes in the Sports section of the White and Blue press. She is in 7th grade and loves St. Robert School...