Why You Should Join the School Musical
Clara, Fine Arts
May 10, 2018
Hang on for a minute...we're trying to find some more stories you might like.
The middle school musical is an opportunity for students to showcase their acting, singing, and technological talent to the school as members of of cast or crew for the annual showcase. Usually this is a competitive field, with many people trying out for various roles and trying to cram themselves in to various parts of the production. However this year a lack of numbers in participants greatly affected the show.
Owen the assistant director of the play stated that "This year the crew team had a big struggle [since] many people didn't … want to do crew at first. We wished we that there was more people who wanted to do it." Many people  didn't want to do the play because of the huge commitment it takes, but Agrim who plays the lead role of this year's The Lion King Jr. says that " It [the commitment] depends on a lot of things like what role you have and what performance you [are] doing, but while you're doing it [the play] doesn't feel like a huge commitment. It's really fun." Also, some of the crew spots only require someone to come in a few times over the course of the rehearsal process instead of attending all of the practices.
Many play members also feel that there are benefits to doing the play in addition to being in a fun performance. Naod, who is the play's stage manager, states, "Being the stage manager helps me with leadership skills as I need to lead the crew, so they know what they need to know and their job." Agrim, who is playing Simba, has also encountered benefits to being an actor in the play: "[The play] helps me with public speaking and things like that. My experience in the play helped me get a role in a Beauty and the Beast play [last year]." Owen feels that his role in crew teaches him to be more self sufficient and teaches him the technicalities of the trade.
The play is also a good opportunity for someone to learn new skills. New crew members are trained by veteran crew members from the previous years. In addition to that, a kid named Sawyer from Shorewood High School comes and helps everyone learn how to do spotlight and microphone setups. The cast of the play also gets tips from Karl, the play director, on how to improve their acting abilities, Agrim states, "Well, he tries to get us to understand why were doing what we do instead of just having us say our lines. He wants us to understand the story behind it, which helps the performance because we give [the performance] more thought, and with Karl you treat everything like professional theater, which helps us stay focused throughout."  The school play is definitely a good building block if someone wants to do play later on in their school career or life. Owen mentioned, " If you do this, [the play] in high school, it's easier to do … because you will know what to do."
All in all, the play is a good experience that many middle school students should choose to do because they might find something that turns out to be really fun for them. This is a good opportunity for students to learn a new skill and it'll benefit the student's skills in some way or another. Where the play may be a hard commitment to make, it is definitely something students should strive to be a part of.  Agrim stated that, "Being with your friends and being able to see what you've put together and accomplished on opening night when your all nervous together is definitely coolest part of the play."
Total Views: 1036 ,

About the Contributors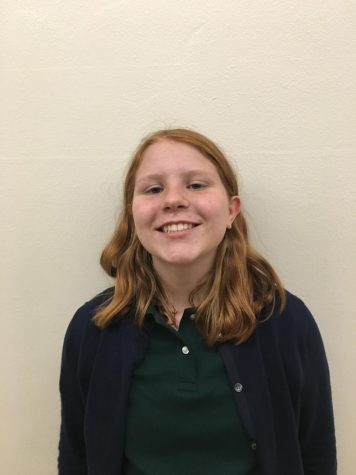 Clara, Fine Arts
Clara is a new writer for the White and Blue Press. She is in the seventh grade and will be writing for the Fine Arts column. This is Clara's first year...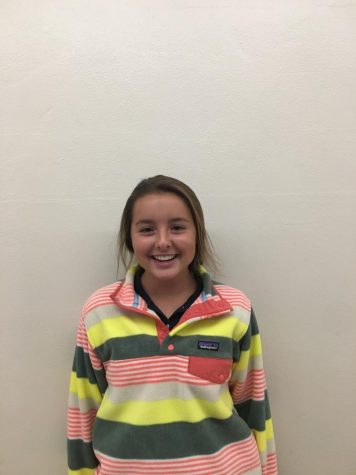 Jillian, Media Team
Jillian is an eighth grader at St. Robert School and is excited to be part of the Media Team this year. Jillian enjoys playing soccer and volleyball, skiing,...