Rusalka: A Mermaid's Tale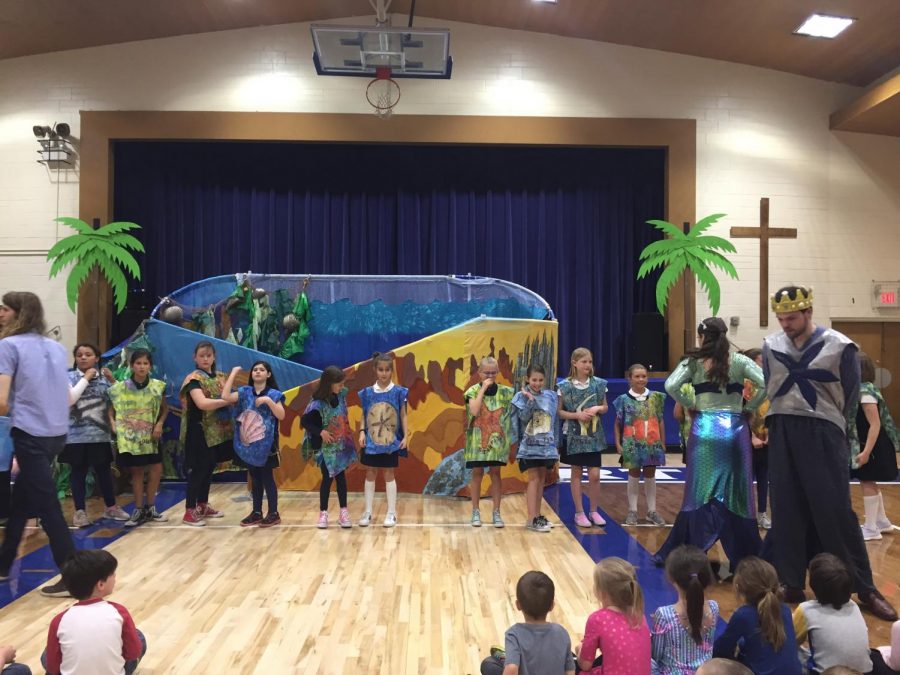 Olivia, White Issue Editor
May 17, 2018
Opera for the Young is an opera experience made especially for young kids. It is put on by a group of professional opera singers along with a choir of students from each of the schools visited. This unique experience is very beneficial for the students because it exposes them to different forms of music. A choir of 4th and 5th grade students join the professional singers in most of the music numbers.
This year's performance at St. Robert School was Rusalka: A Mermaid's Tale. Similar to the more popular The Little Mermaid, this opera features a female protagonist who visits a sea witch to become a human. While the movie version uses a mixture of musical styles, Rusalka is Dvorák's ninth opera.  
A team of professional musicians and singers performed this majestic tale for the younger students at St. Robert recently. Also, all the cast members come out at the end of the show to answer questions from the students. The Opera for the Young visits over 200 schools, performing for around  75,000 kids every year.
The performance took place on May 1st in the St. Robert gym for the students to watch.
Mrs Janisch is the general music teacher st St. Robert school.  She explains why she chose to have Opera for the Young come to the St. Robert community: "Music touches on all of the subjects. Opera helps kids open their minds and to respect something new in theirs lives."  Mrs Janisch said that "The kids may think they are singing funny, but the the students learn to respect the performers."
During the performance, the actors ran up and down the aisles asking questions and interacting with the audience. "I think that it was really important that the performance interacted with students," Mrs. Janisch says, "[as] it keeps the audience engaged and enthused about the performance."
Overall, Mrs. Janisch thought the performance went very well because "The kids knew a portion or all of the songs so they could sing along."
Total Views: 976 ,

About the Contributors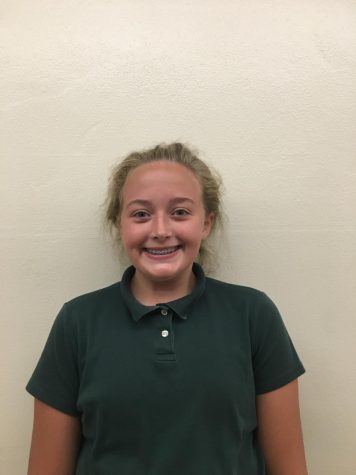 Olivia, White Issue Editor
Olivia is the editor of the White Issue. Last year, she was the Fine Arts writer for the White and Blue Press. Olivia is excited to be an editor this year....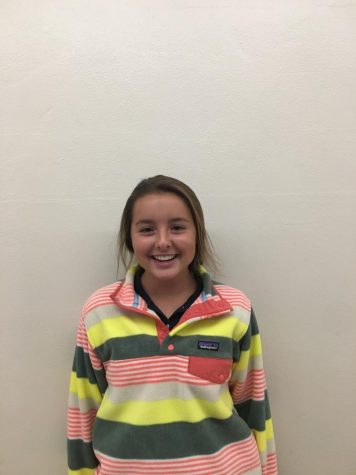 Jillian, Media Team
Jillian is an eighth grader at St. Robert School and is excited to be part of the Media Team this year. Jillian enjoys playing soccer and volleyball, skiing,...