The Man Behind the Piano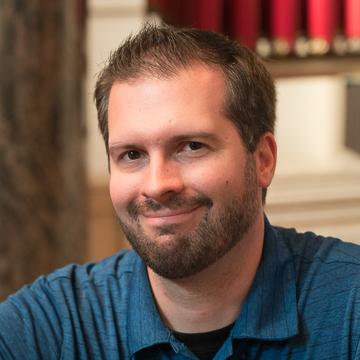 Katie, Progress and Change
May 17, 2018
The music that accompanies mass each Friday at St. Robert all comes from the director of music: Matt Zembrowski. He is the man that ques the Alleluia and plays the piano for communion. While he produces the beautiful sound from the piano, he also contributes to the singing that fills the church as he leads a group of middle schoolers in their ministry of cantoring. While Mr. Zembrowski has been with St. Robert for some time now, this is his first year directing the music on a regular basis for the school masses.
He found the enthusiastic school and parish of St. Robert when he was looking for a new opportunity and it caught his eye. The man grew up in the area and attended Dominican High School before working at Holy Family, bringing their parish music each week for mass.
His passion for music started during his teenage years. Zembrowski states, "I didn't really think it was something I wanted to do besides for fun. I was more interested in sports." This mindset was quickly altered when the musical Joseph and the Amazing Technicolor Dreamcoat opened up  auditions at his grade school. The young man at the time thought it might be interesting to do participate in a musical for a change. After this, his singing developed and his passion for music was deepened.
The biggest challenge Zembrowski faces is the daily need for realizing what people can do: what people's gifts are. He is very happy with the way the community approaches this: "if I have any kind of a problem or if there's something I don't have the answer to, I can always ask one of the priests or one of my co-workers." Although he loves talking to people, he dislikes the amount of meetings he has to attend.
By creating sounds, people can express feeling. When music accompanies mass, it is even more special as it expresses the congregation's feelings of love and devotion to God. The people try to communicate their faith and prayers through the music Mr. Zembrowski presents.. As Mr. Zembrowski says, "Music is universal; even if you don't speak a certain language, you can still understand what someone is feeling if they are able to communicate through music." He teaches adults and students the true meaning of music and how God is connected to the magnificent thing. St. Robert School is very fortunate to have someone like Mr. Zembrowski.
Total Views: 914 ,

About the Contributor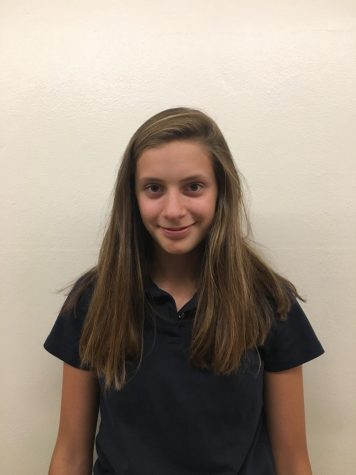 Katie, Progress and Change
Katie is currently a part of the 8th grade class at St. Robert School. She is participating in the White and Blue Press for the first this year. She will...