Special People; Special Day
Special Persons Day is a day when students are able to bring a special person or special people to school and show them around the building and classrooms to show off their progress and maybe even eat some food!  People bring their grandparents, nannies, parents, and even close friends. Special Persons Day includes going to church, eating ice cream, and touring the school.
Dana, a 7th-grade student, brought her grandma to Special Persons Day, so that she won't feel left out. Dana's grandmother made an influence on her life because "when I was little I used to go to the mall with her it was very meaningful because we don't do it anymore." Dana assumes that her grandmother did not enjoy Special Persons Day. While Lily, also a 7th-grade student, brought her aunt because she wants to show the school off to her. Lily's aunt made an influence on her life because she teaches her art and also teaches her how to cook. Lily thinks "that [her aunt ] was very interested in where Lily and her brother spent a lot of their time." Ava, another 7th-grader, brought her great-aunt and grandma because she wants to spend more time with them because she "never really gets to see them." Ava's grandma made an influence on her life because she is nice and cares about Ava a lot.
Special Persons Day is a day when the students at St. Robert School can bring the leaders in their life to show off their school and daily life. Lily says "I loved [Special Persons Day] and thought it was very successful." Ava states, "It was very fun!" These special people are very important role models in students lives and often serve as leaders in students lives. Whether or not Special Persons Day can be improved or is perfect as it is, the most important thing is that we still love all of the special people in some way, shape, or form!
All parents and grandparents can't wait to visit St. Robert on Special Persons Day. They teach students about their life and many life lessons. All of these people are people who students of St. Robert School and were the guests of Special Persons Day. Special Persons Day is a day full of laughter, smiles, and fun!
Total Views: 517 ,
About the Writers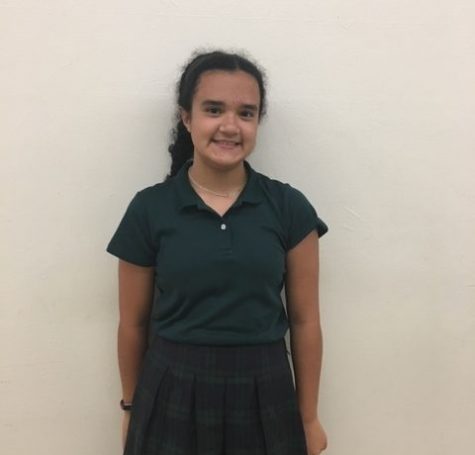 Mara A., Off Campus News
Mara is an 8th grader at St. Robert. She is very excited to write for this year's newspaper. She enjoys playing soccer, softball, and volleyball. In her...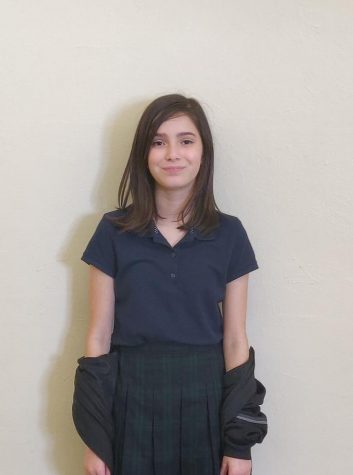 Mercedes P., Fine Arts
Mercedes is an eighth grader. In her free time she enjoys horseback riding, attempting to play with her dog, and hanging out with friends. Some of her...