The New Literature Teacher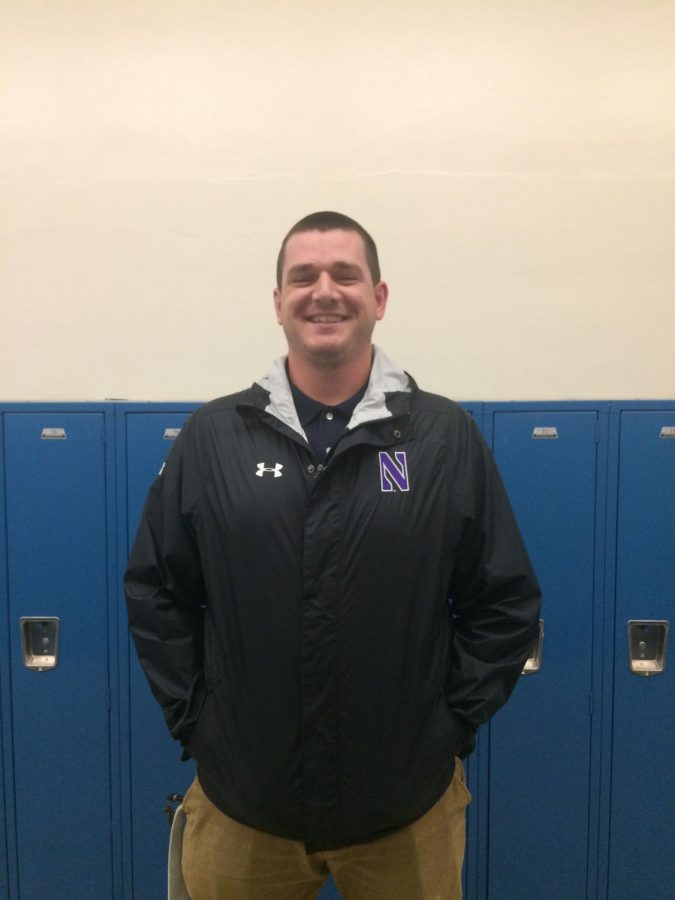 Jane C., Daily Life
October 10, 2019
One of the St. Robert middle school teaching positions was recently filled by a young and energetic teacher named Mr. Russell. While many students miss the old teacher, Mr. Brehm, they are also excited about this new teacher. Mr. Russell came to Saint Robert from St. John Vianney in Brookfield. He enjoys coaching football and lacrosse for high school when not teaching. In his spare time, he enjoys reading, playing and watching sports, and listening to music.   
Mr. Russell decided to switch schools because "[joining St. Robert] was a great opportunity to join a really good school." He has felt very welcomed into the community, which is probably due to the fact that many students love his class. 
For example, one student says, "I do enjoy Mr. Russell's class a lot… I think he brings a lot of interesting facts to the classroom." Many students felt that Mr. Russell brought a new and intriguing energy to the classroom. "He really focuses on striving to make a class enjoyable, yet staying productive," another student explains. 
Many students enjoy his class because of his teaching style. He describes it as " [having] energetic classroom discussions." Many students believe that this teaching tactic will help them and others build their confidence. Once people feel comfortable telling ideas to other people, they will have more confidence throughout life. Another aspect that has students loving Mr. Russell's class is his age. Students love that he is young and understands pop culture. One student says, "He knows a lot of the slang terms that the younger generation uses." He incorporates lots of modern day words to help students understand topics. He relates the topics in class to pop culture, which many students state helps them a lot. 
Mr. Russell has a lot of goals for students this year. He strives to have students learn at a higher level, and many students are responding well to this. 7th grader Sylvia says, "I love that he treats his students like they are adults." He wants his students "[to become] stronger, more confident thinkers, speakers, and writers." Students feel that they are being pushed to achieve higher things, and many people believe that this will lead them to success. 
In conclusion, Mr. Russell is an exciting new presence on the teaching staff, and students are all very excited to learn from him. He is inspiring students to work hard, become more confident, and advance in their learning. While he has only been here for a few weeks, students are already excited for the months to come. St. Robert can be ready for a wonderful year with Mr. Russell!
Total Views: 123 ,