Catholic Soles Walk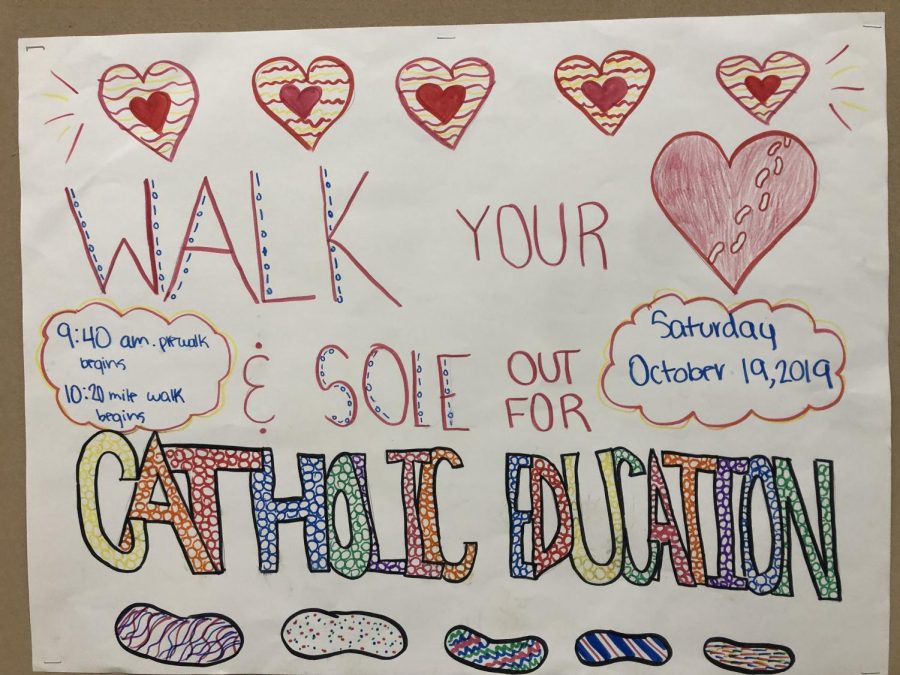 Mara A, Off Campus
October 17, 2019
On October 19th, Catholic schools from Fond Du Lac County to Milwaukee County will gather at Mount Mary University to take part in the Catholic Soles Walk. At 10:00 AM, a pre-walk gathering starts, and after that, the regular walk commences. Also, people can participate in something called "Stuff the Bus", bringing gently used shoes to fill a bus. Those shoes will go to the St. Vincent De Paul Society as donations. There are also children's activities and sub sandwiches for everyone to enjoy.
For St. Robert, the goal of the walk is to raise $10,000 to get brand new 14 inch Chromebooks and a new cart. Mrs. Flynn, the teacher coordinator for the walk, thinks that we will be able to get the $10,000 because we can all pitch in as a community. Working together can often lead to reaching goals. The new 14 inch Chromebooks are going to be stored in the Media Center, where two other carts currently live. The need for an additional cart is because the Chromebooks are going to help with the new typing program, digital testing, and they can be checked out whenever a class needs to research or produce digital projects. 
The whole goal for the walk itself is to celebrate Catholic schools. Mrs. Flynn explains that all the money raised by each school will come back to their school, and the money at St. Robert will go to the new Chromebooks. More than one hundred schools participate in this event annually. Mrs. Flynn says, "It's cool to see how many people are part of Catholic education." The most important part about the walk is to promote Catholic schools and to create the awareness of the impact of Catholic education on families, communities, and society. 
To help get the $10,000 desired, St. Robert is doing a bunch of fundraising. The first fundraiser is simple: students can bring in a dollar and then they take a print out of a shoe. They then get to color it in and their homeroom teacher will hang it up. In addition to that, each homeroom has a donation webpage for the Soles Walk, which has been shared with parents and other community members. The homerooms are each trying to collect $550 dollars, and those homerooms that raise the most will earn a prize!
People should come to Catholic Soles Walk, so they can create more awareness for Catholic education.  Catholic education teaches us how to be a good person and live a good life. It teaches us to serve God. Catholic education helps students grow in their faith and be a child of God. 
Total Views: 84 ,