Owls in Shorewood Drawing Onlookers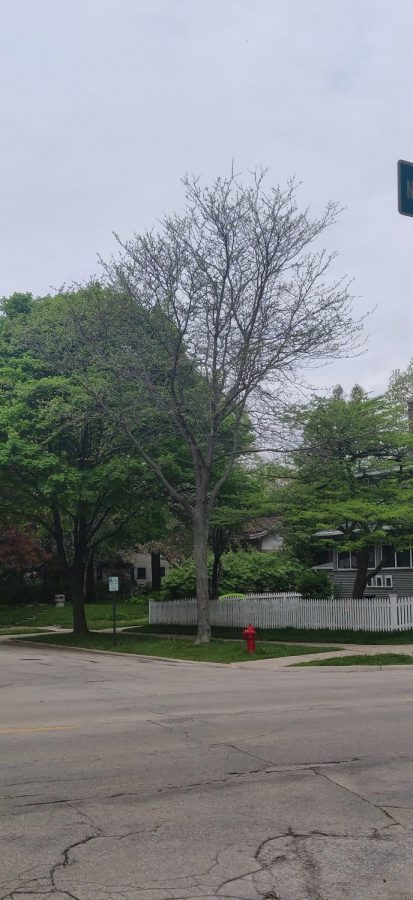 Ava H., Off Campus
May 28, 2020
Due to the worldwide spread of the coronavirus pandemic, people have been quarantined over these past few months. Men and women of all ages around the world are trapped inside of their homes and have almost had it with being inside all of the time. Emotions are also definitely running high with the canceling of sports seasons, events, and festivals around the world. However, there are some changes and developments at this time that prove to bring a bit of joy back into the world. 
In Shorewood, Wisconsin a group of animals that are not usually found in this suburban area are living in the tip tops of trees on a street full of homes and people. The animals that have been recently spotted were great horned owls! These owls are usually found "in many different habitats, such as deserts, forests, prairies and even the Arctic tundra" ("Owls of the World"). It is very surprising that they have chosen to nest in the suburban trees because while their natural habitats do vary, they typically don't settle down in the middle of a busy residential area.. Also, owls usually live in the same place all year round, so no one really knows how they got there. 
The first sighting of the owls occurred in late winter, but now more people go to see them each day; this field trip to the owls gives people a reason to get out and enjoy the sight of the owls and fresh air.  People can easily spot the group of owls with a naked eye.. According to Mike De Sisti, a writer for the Journal Sentinel,  there are two adult owls and three baby owls. 
Shorewood is a thriving community with more people buying new houses each week, and these owls have made a big impact on the people who live in the area. Residents have beens definitely taking the chance to take closeup pictures and using binoculars to look at the creature even closer. Some pedestrians walk to visit and to look at the owls every single day while others stop by to look at them for a bit occasionally. Either way, the owls are attracting many humans to the trees!
In this time of uncertainty and sickness, people have nothing really to do other than sit home and watch TV all day. However, because of this family of owls, people all over Milwaukee now are driving or walking over to see the owls. Sometimes it is just nice to get outside of the house, and these animals are providing a welcome excuse to do so. According to Julia Cattani from Cabrini University, going outside and getting some fresh air gives a person major health benefits. For example, fresh air can clean out a person's lungs, give positive attitudes, create focus, and give energy.
Beyond the excitement that the owls have stirred up, owls have a great impact in the environment. For example, owls help the environment and they help improve wellbeing of humans.  They also eat many pests that can come into  houses, which humans can be grateful for. These Shorewood great horn owls have definitely made a great impact on the community of Shorewood, so try to not scare them away! 
References
Cattani, Julia. "The Healing Powers of Fresh Air." Cabrini University. Cabrini University, 6 April 2018. https://www.cabrini.edu/blog/2017-18/the-healing-powers-of-fresh-air.
"Owls and Their Homes." PowerKnowledge Life Science, The Rosen Publishing Group, Inc., 28 May 2020. pklifescience.com/article/372/owls-and-their-homeslogin?username=thealberta&password=library.
Sisti, Mike De. "Family of owls in Shorewood spread joy during coronavirus pandemic." Milwaukee Journal Sentinel. Milwaukee journal sentinel, 28 April 2020. www.jsonline.com/story/news/2020/04/28/family-owls-spreads-joy-during-coronavirus-pandemic/3041636001/.
Lehmman, Charlotte, and Hayley Willner. "Benefits of Owls." Eoy Animals. Eoy Animals, n.d. http://eoy2015animals.weebly.com/benefits-of-owls.html.
Total Views: 177 ,

About the Writer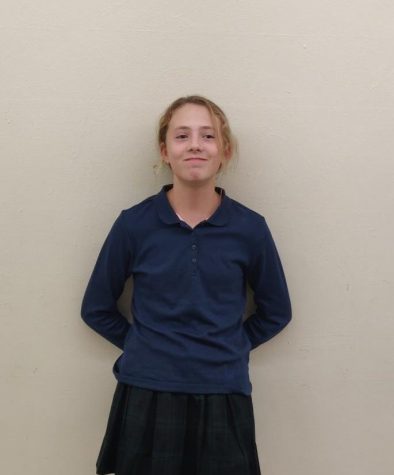 Ava H., Off Campus News
Ava is an 8th grader at St. Robert School. She is excited to start writing in the Off Campus section of the newspaper. In her free time she enjoys playing...