Social Distancing and the Pains of Online School
The recent outbreak of the COVID-19 virus has struck fear and despair into many, and because of it, people have had to start practicing social distancing to help prevent the spread of the Coronavirus. These past few months have been very boring, leaving people without much to do. Despite this even in these times, people must do their best to see the bright side and remember that there is always a light at the end of the tunnel.
Online school has been one of the many things that kids are not thrilled about, but due to the social distancing expectations and "safer at home" ordinances, it has become a reality. .One student in the eighth grade, Jack Eisenbrown, said, "It is very tedious that we have to upload our work. The process to upload it is much longer than just showing [teachers] our work when normal school was around." Online school has been a pain for many students, and they've not been having a very good time adapting to a new way of learning. It is safe to say that distance learning has made most students miss the traditional school day that they used to complain about.
For other students, the fact that they can't see their friends is the main killer. Jack Eisenbrown stated, "I think that the social distancing rules are complete bogus! The fact that we can't see our friends in the midst of all of this is really annoying and disappointing." People have been trapped inside for weeks, and social distancing has made it so they can't see their friends, which leaves many people very angry. According to MSNBC, a study showed that because the people are uncertain about how this pandemic will turn out, and people have been dealing with the five stages of grief. Currently, most people are of the "anger" stage. 
Despite the frustration with social distancing, in these past few days, some have been able to get together to play "distance golf,"  go on runs or share bike rides with their friends. Jack Eisenbrown stated, "I went over to this kid's house a few days ago, and we played ping pong in his garage and talked to each other for a few hours. After the ping pong, we went out of his garage and use something called a RipStik in his driveway. I was more adept than this kid was though and I beat him in the RipStik race that we had." Even with the social distancing rules, people are still able to have fun with their friends as long as they make sure to stay six feet apart from them.
In conclusion, this outbreak of the COVID-19 virus has been scary and frustrating for everyone, but the community is in this together. People have been having to find ways to deal with the pains of their new online learning and social distancing. They can still find ways to learn and connect with friends. Remember, while the extra hassle of keeping a safe distance might seem really annoying to keep doing, these are things that the community must do in order to stay happy, healthy, and most of all, crush COVID-19.
Total Views: 169 ,

About the Writer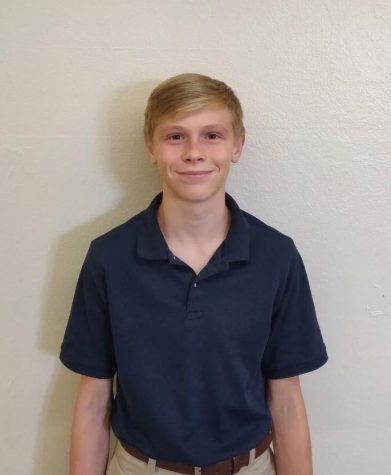 Matt H., Daily Life
Matt is an eighth grader. This is Matt's second year doing newspaper ,and he's very excited for what it has in store for him. Matt enjoys watching...