Connecting through Google Meets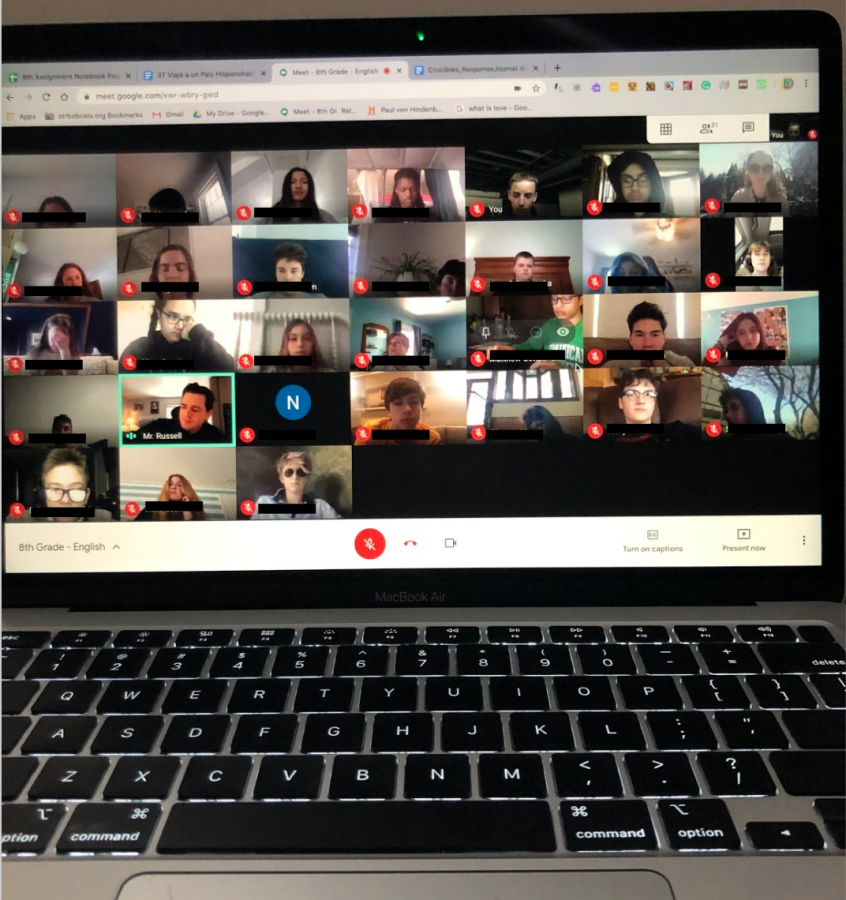 When St. Robert had to transition into virtual learning, they needed to find a solution to make virtual learning as practical as possible, so they turned to an app called Google Meet. Google Meet is an app and web platform that allows multiple people to virtual chat through a computer or other device. This has been very useful for St. Robert during current changes because it allows students to still get the same effective learning that they would've received if they were at school. This platform has also been very efficient for students because as 7th grader Lily states, "It's easier to join." With other apps like Zoom, students have to join with codes and multiple passwords, but for a Google Meet session, teachers are able to set them up on a calendar and invite students, so the class Meet and time just pop up on their Google Meet homepage as soon as they pull up the tab. 
 Ms. Delapp, St. Robert's Google admin explains the setup process of the website: "Honestly, I found setting up Google Meet fairly simple. That being said, as the Google admin at our school, I am more comfortable than others navigating the Google apps. As the admin, I had to turn on the app in our domain as well as the student domain, play around with a few security settings, and then we were ready to go! For the most part it has been quite successful no matter the number of people on the call." Because Ms. DeLapp is the admin, this virtual learning has been an easier transition for her compared to other teachers, but overall, everyone has begun to feel comfortable using Google Meet. Even though Google Meet has had a few difficulties or glitches, overall, it has been an effective way to turn school learning into virtual learning. 
 As a student, virtual learning proved to be a harder, more time consuming transition. Lily explains the hardest things about Google Meet: "Sometimes Google Meet disables the usage for the camera which is a mandatory element for St. Robert Google Meet sessions. Also, not everyone has the best wifi, which leads to connection and glitch issues. Many teachers also schedule back to back meets which strains my eyes and brain." Virtual learning has definitely been tough considering it is too much screen time. 
 However, in times of crisis as the world finds itself now, Google Meet includes many advantages. One benefit that Google Meet allows people to see their classmates who they would usually see in class, which makes the class feel more similar to what an in-school class would look like. Also, without having physical hands-on learning, Google Meet allows students to ask questions and interact with their teachers each day, which helps students to have a deeper understanding for the lesson and assignment. Overall, with the ups and downs of our current world today, Google Meets has been an amazing outlet that allows students to see their classmates, still have an effective class and lesson, and be able to talk and interact with their friends and teachers. 
Total Views: 247 ,

About the Writer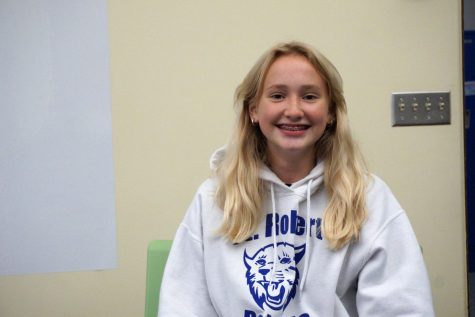 Helen F, Media Team
Helen is an 8th grader a part of the Media Team for the White & Blue Press. She loves playing volleyball and especially hanging out with friends. She's...