Tik Tok Ban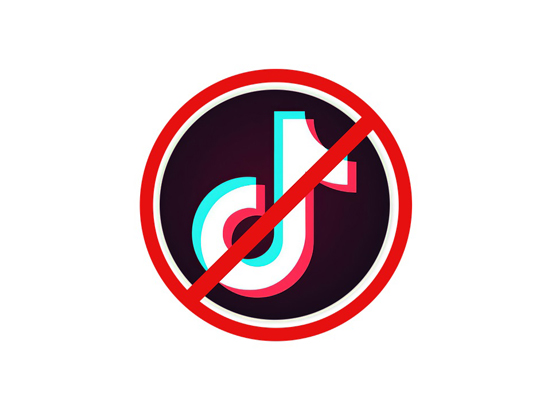 Jane C, Editor-In-Chief
November 5, 2020
During quarantine, many people have turned to social media apps for entertainment. One of the most popular and well-known apps saving people from boredom is Tik Tok. However, President Trump has initiated a plan to ban the popular app from the United States' app stores over national security concerns and economic battles. If this were to happen, creators from the U.S. would be unable to download the app. As this app is very popular with teens, many students from St. Robert will be affected by this ban. 
Tik Tok has created national security concerns in America as it is owned by a company based in China. The company Byte-dance is based in Beijing, and the government is worried over concerns of data gathering on U.S. devices. The States would also benefit from an American company being able to own the rights to the game as it would boost the American economy in a way that the current ownership does not. The ban was originally set to stop downloads in the U.S. on September twentieth; however a federal judge ruled that Tik Tok would be given more time to find a parent company based in the U.S. One company that is in the running to take over is Oracle, who would gain software control over Tik Tok. 
If the ban is put into effect, American users and creators will not be able to download the app onto their devices and will be blocked from using the app. A source from the Washington Post stated, "While it seems likely that the app would be removed from app stores, the U.S. government has no clear way to remove apps that have already been downloaded to phones." This means that people who would want to download the app after the ban would be blocked from downloading it, but the users who currently have it may still be able to use the app. However, this would mean the app couldn't be updated for safety reasons, and it would begin to glitch. 
Many students from St. Robert School like to use Tik Tok for entertainment and a way to be social with their friends. However, this ban will prevent many teens from using the platform, and students have mixed reactions to the ban. Eighth grader Harry is a big fan of Tik Tok, and he does not want the app to be banned. He shared that "It's a really good distraction to what isn't going well in the world like corona and quarantine." This is a main reason why Tik Tok has gained such popularity, as people are bored or worried about the virus and want a good distraction from everything happening. The ban would eliminate a very popular app among teens, and many people are upset that their favorite entertainment wouldn't be available to them anymore.
Although users still don't know the future of Tik Tok right now, people can hope that it will still be available for some time. Students who have the app should enjoy it while they can and wait and see what happens.
Resources
Lerman, Rachel. "'45 days of ambiguity': What a U.S. TikTok ban could mean for users and employees" The Washington Post. The Washington Post, 17 August 2020. 
Swanson, Anna. "Trump Admin to Ban Tik Tok/WeChat from U.S.A. App Stores" The New York Times. The New York Times, 18 September 2020.
Fung, Brian. "Judge Rules Tik Tok Can Stay in the US, For Now" CNN Business. Cable News Network, 28 September 2020. www.cnn.com/2020/09/27/tech/tiktok-ban-judge/index.html
Total Views: 2330 ,