The Inaguration
Jane C, Editor-In-Chief
January 28, 2021
January 20, 2021 was a very exciting day for any student in a social studies class. As the 2020 election winds down, the new president-elect, Joe Biden, and running partner and the first woman ever to hold the position, Kamala Harris, were sworn into office and confirmed as the next President and Vice President of the United States. With new COVID-19 restrictions and cautions, the inauguration team had to find several different solutions to new problems. 
With COVID cases on the rise, the inauguration committee decided to hold a small, private ceremony outside in the U.S. Capitol. They also "…urged Americans not to travel for Biden and Vice President-elect Kamala Harris' inauguration on January 20." Although the ceremony was small in comparison to past inaugurations, there were many large (but distanced) online celebrations to recognize the historic event. Biden and Harris took their oaths of office in a small and secure celebration and had outlined several social distancing and safety measures that were set up for the event. Although many people were disappointed to miss the inauguration, the committee was specifically focused on keeping the event and each guest safe. 
Although no large party happened, a virtual prade is was organized to celebrate in a safe way. Several different performers headlined the event and names are to be released soon. Prior to the event, it was reported "The parade will celebrate America's heroes, highlight Americans from all walks of life in different states and regions, and reflect on the diversity, heritage, and resilience of the country as we begin a new American era." A virtual prade seemed to be the best option for a healthy celebration, and millions excitedly watched the spectacle from home. 
Along with celebrations for the new presidential team, the committee planned new celebrations for the national holiday two days before. Martin Luther King Jr. Day, on January 18th, was acknowledged by the Biden – Harris team with virtual celebrations throughout the day. The committee promoted the day as a national day of service, to acknowledge the holiday as a day in service of others, instead of a day off.
After a very exciting and interesting  year for Americans, this 46th inauguration proved to be another opportunity for an interesting lesson in social studies for all students as well as marking a historical event for 2021.
References
Saenz, Arlette. "Biden inaugural festivities to feature national day of service on MLK Day." CNN. CNN, 4 January 2021. www.cnn.com/2021/01/04/politics/biden-inauguration-day-of-service/index.html. 
Sullivan, Kate. "Biden's inaugural committee hosting 'virtual parade across America' on Inauguration Day." CNN. CNN, 3 January 2021. www.cnn.com/2021/01/03/politics/biden-inauguration-virtual-parade/index.html
Total Views: 388 ,
About the Contributors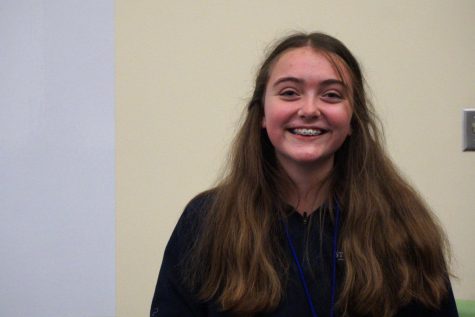 Jane C, Editor-In-Chief
Jane is an 8th grader and the Editor in Chief for the White and Blue Press. In her free time she enjoys playing volleyball, baking, and hanging out with...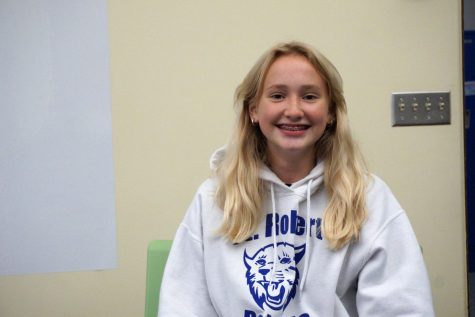 Helen F, Media Team
Helen is an 8th grader a part of the Media Team for the White & Blue Press. She loves playing volleyball and especially hanging out with friends. She's...